Swimming with vegetables and rich, earthy flavors, this Okinawan-Inspired Miso Soup is hearty, filling and delicious. Inspired by my travels in Asia as well as my recent blog post, I hope this recipe finds it's way into your kitchen and brings you as much joy as it does me.
Ingredients:
2 (32 fl oz) boxes low sodium vegetable broth
2 tablespoons of sesame oil (or olive oil)
1/3 cup miso paste
1 large yellow onion, chopped
4 large garlic cloves, minced
4 medium carrots, sliced
4 celery stocks, chopped
2 cups shiitake mushrooms (fresh or dried)
1 (14 oz) package extra-firm tofu, cubed
1 cup seaweed sheets, cut into strips
To garnish: sliced green onion, sesame seeds, extra seaweed, brown rice and/or rice noodles (optional)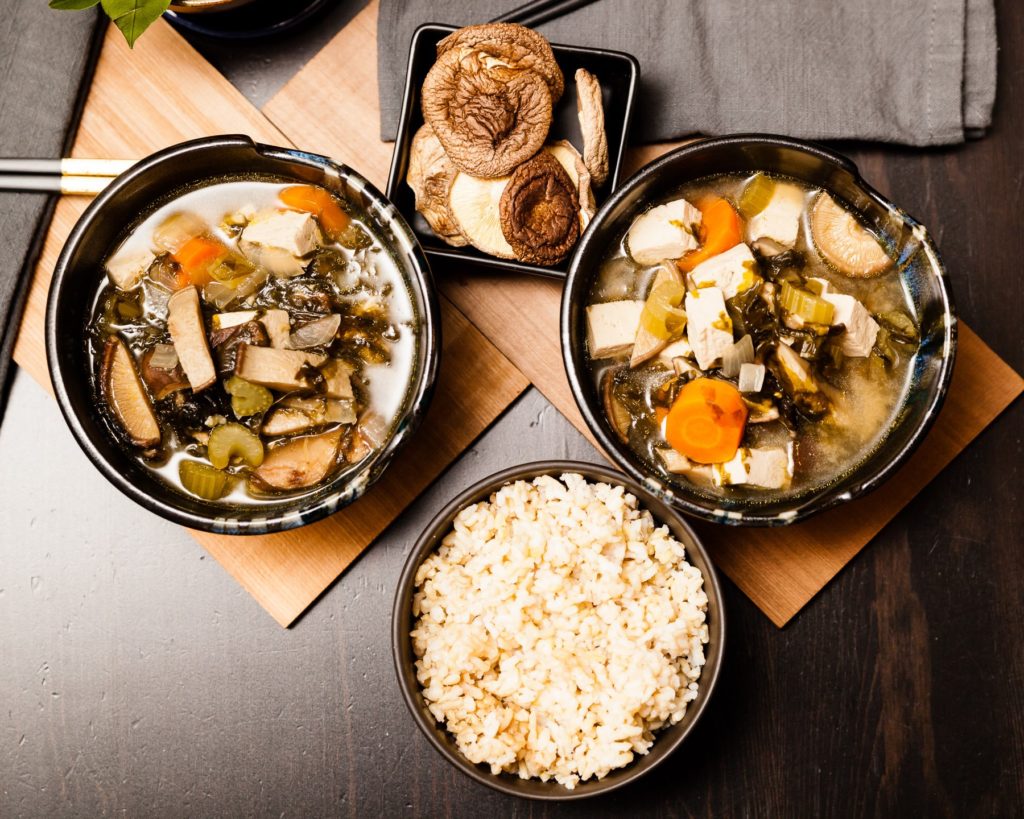 Instructions:
In a medium stockpot, sauté onions and garlic in sesame oil on medium heat for 5 minutes until slightly softened. Add carrots, celery and mushrooms – sauté for an additional five minutes.
Pour in 16 oz of vegetable broth followed by the miso paste. Stir continuously until the miso has dissolved.
Add the rest of the vegetable stock and tofu cubes.
Simmer on low heat for at least 30 minutes prior to serving. Garnish as desired.
Enjoy…or should I say, "Hara Hachi Bu?" – a Confucian adage said before every meal by Okinawans reminding them to stop eating when they're 80% full.
Notes:
Did you catch my recent blog post about the Blue Zones? Many of the recipes you'll find here are inspired by the ingredients and principals of these seemingly immortal populations.
Tips for an ultra-smooth miso broth (dashi) by Bon Appétit.