Rich, flavorful, and hearty, this Creamy Broccoli Cheddar Soup is anything but boring. Cashews and oat milk provide a smooth mouthfeel while nutritional yeast adds that desirable "cheesy" note. Truly an equally delicious take on a classic.

Ingredients:
2 tablespoons olive oil
2 small zucchinis, chopped (1 cup)
2 carrots, chopped (1 cup)
1/2 yellow onion, diced
3 garlic cloves, minced
6 cups broccoli florets
1/2 cup raw cashews
4 cups low sodium vegetable broth
1 cup unsweetened oat milk (or plant milk of choice)
1 cup nutritional yeast
2 tablespoons lemon juice
Salt & pepper to taste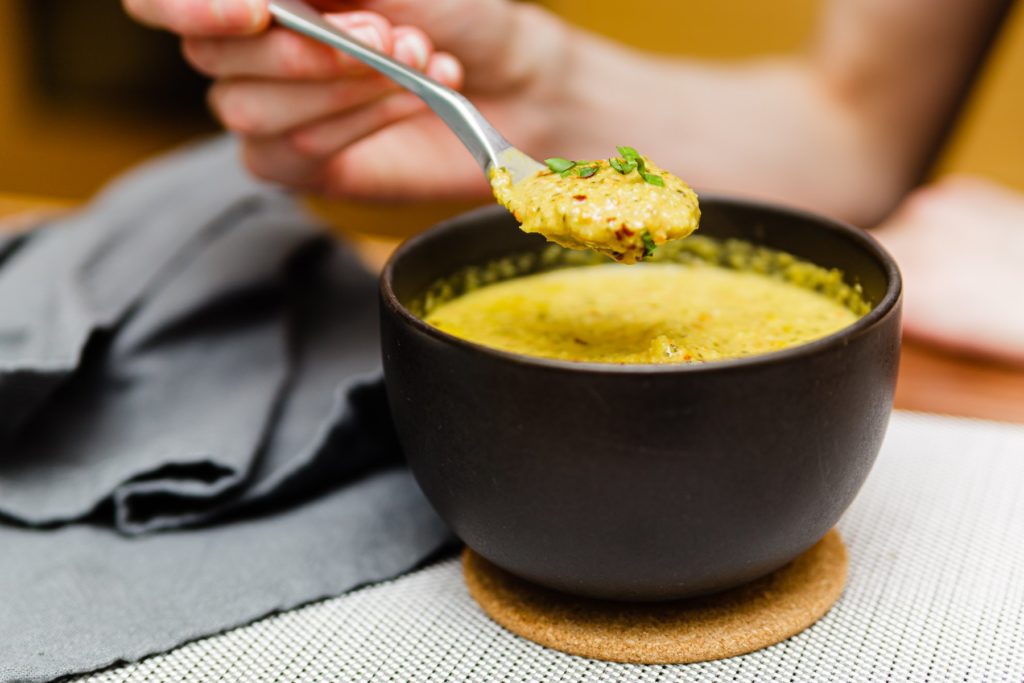 Instructions:
In a medium stockpot, saute onions, garlic, carrots, and zucchini in olive oil on medium heat. (5-7 minutes.)
Add broccoli, cashews, and vegetable broth. Cover and simmer for 20 minutes.
Using a hand blender or high-speed blender, puree mixture until smooth. Once blended, transfer back into stockpot and add oatmilk, nutritional yeast, lemon juice, and desired amount of salt and pepper.
Store in an airtight container for up to 5 days. Enjoy!