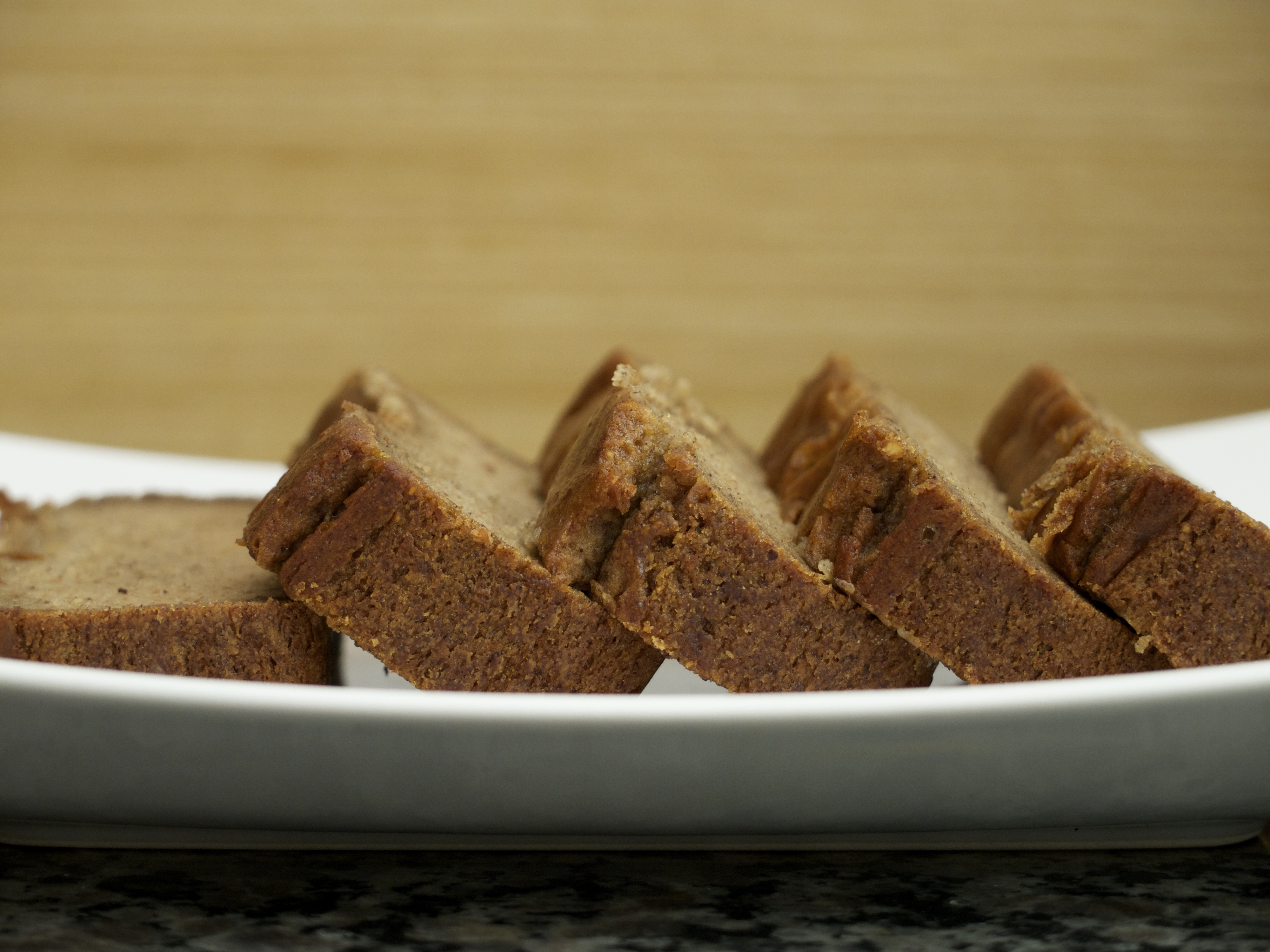 If you're looking for something to satisfy your afternoon sweet tooth, then behold my newest recipe: Banana Bread With a Healthy Twist. 
This recipe is simple, healthy (vegan, gluten-free, and no refined sugar), and ultra-dense and decadent. Prepare to swoon over the aromatic mixture of bananas and cinnamon!
Ingredients:
3 ripe bananas
1/2 cup unsweetened almond milk
3/4 cup maple syrup
1/3 cup coconut oil – melted
1 cup gluten-free flour
1/2 cup almond meal
1 teaspoon baking soda
1 teaspoon baking powder
1/2 teaspoon cinnamon
3 tablespoons ground flaxseed (or 3 eggs)
Instructions:
Preheat the oven to 350°F
In a food processor or high speed blender combine bananas, almond milk and coconut oil.
In a small bowl whisk together gluten free flower, almond meal, baking soda, baking powder, cinnamon and flax seeds. Once dry ingredients are thoroughly combined, add them to the liquid ingredients in the blender or food processor. Blend for 30 seconds or until everything is mixed together.
Bake at 350°F for 40-50 minutes or until a toothpick inserted in the center comes out clean.
Bon appétit!