Greetings from the other side of Seattle's Snowpocalypse 2019. After an armrest-clenching landing at Sea-Tac last week (and an equally slick ride home), it was immediately apparent that staying off the roads and out of the sky would be the safest option until conditions improved.
So, as a result of ripe bananas and serious case of weather-related cabin fever, I created these delicious and healthy Vegan Banana Nut Muffins. They're packed with fiber, good fats and only require 7 simple ingredients. Enjoy!
Ingredients: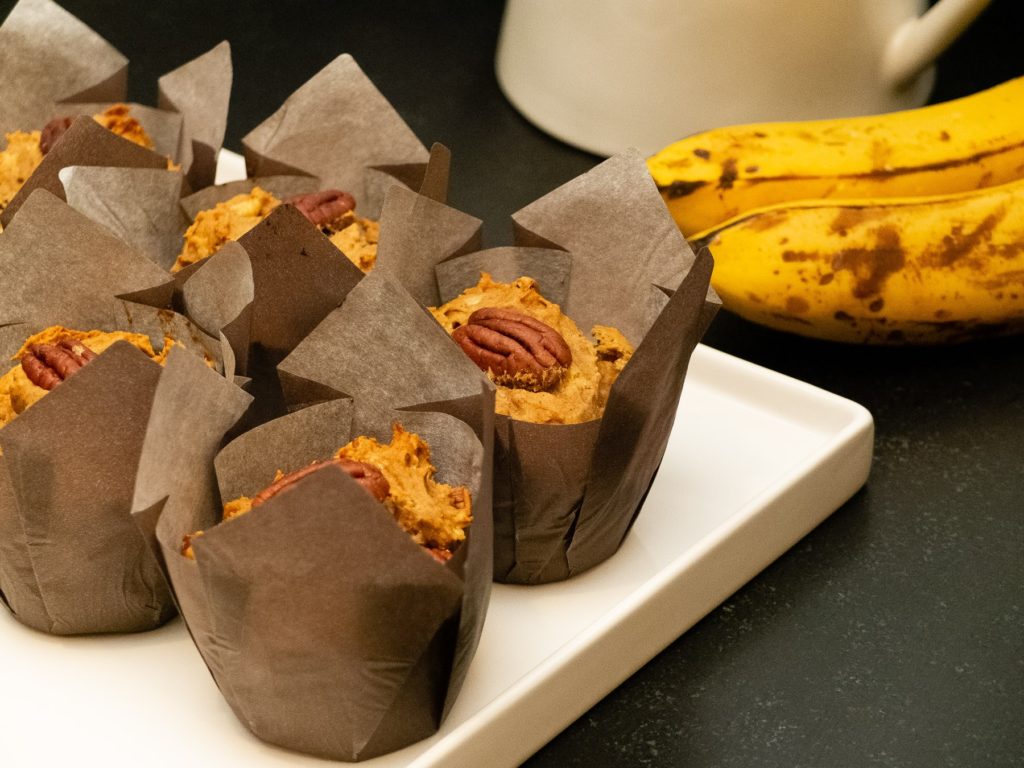 Instructions:
Preheat oven to 360° F and line muffin pan with baking cups.
In a large bowl, mash banana with fork until soft.
Add Earth Balance and coconut sugar and cream together.
In a separate bowl whisk together flour, salt and baking soda until well combined. Gently stir wet and dry mixtures together, stirring until everything is just combined. (Do not over stir.) Fold in nuts if desired.
Next, carefully spoon the batter into lined muffin pan, filling each well about 2/3 full. (If desired, garnish with additional nuts on top prior to baking.)
Bake muffins in preheated oven for 25-30 minutes, or until an inserted toothpick comes out clean.
Serve while still warm and store any leftovers in an airtight container in the fridge for up to a week.