You can have your tart and eat it too!
This delicious recipe was adapted from one of my favorite bloggers and author Jessica Sepel. You can find more divine recipes and health tips & tricks in her new book The Healthy Life as well as her website.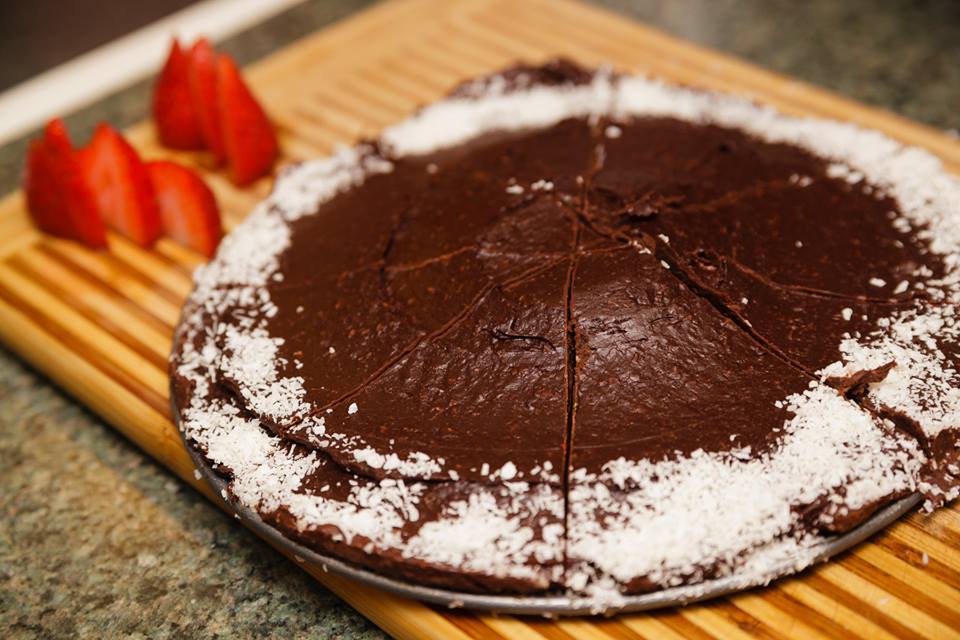 INGREDIENTS NEEDED: 
Nut crust
1 1/2 cups almonds, soaked for 4-6 hours
1/2 cup of shredded coconut
1/3 cup of organic, cold pressed coconut oil
5-6 fresh dates, pitted
Pinch of Himalayan salt
Chocolate filling
Toppings: 
Coconut flakes
Fresh berries
A dusting of cinnamon or cacao powder
INSTRUCTIONS:
1. Combine all 5 ingredients of the nut crust in a food processor. Scoop out the crust with a spoon and place mixture evenly inside a small fluted cake tin with a removable base (around 20 inch). Press down and place in the freezer while you prepare the chocolate filling.
2. You will need to melt the coconut oil, if it is not already melted. Once the coconut oil is melted, incorporate the cacao powder, maple syrup and cinnamon.
3. Take the tart crust out of the freezer, and pour the filling into each tart. Once the tarts are filled with the chocolate, store the fridge for up to an hour ( keep them in fridge until you serve).
4. Top your tart with desired toppings, serve, and enjoy!