This Savory Baked Tofu with Sesame-Citrus Sauce is simple, delicious and packed with flavor. The perfect party appetizer or lunchbox addition – these bite-sized gems are destined to delight with there subtle Japanese flavor profile.
Ingredients
Tofu:
2 packages of extra firm tofu (14 oz)
1/4 cup reduced-sodium tamari
1/4 cup rice vinegar
2 teaspoons mirin
3 cloves garlic, minced
Sesame-Citrus Sauce:
1/4 cup reduced-sodium tamari
1 tablespoon toasted sesame seeds
2 tablespoons toasted sesame oil
3 tablespoons rice vinegar
1 tablespoon maple syrup
1 teaspoon mirin
Juice of 1/2 of a medium orange
Instructions
For the tofu:
In a medium storage container, whisk together tamari, rice vinegar, mirin and minced garlic. Set aside.
Carefully remove tofu from its packaging. Blot away any excess water using a clean kitchen towel. Cut tofu into desired shape and size.
Place tofu into the marinade and let it marinate for 15 minutes. Flip tofu and let it marinate on the other side for an additional 15 minutes.
Preheat the oven to 375° F. Line a baking sheet with silpat baking mats or lightly oiled parchment paper.
Evenly arrange the marinated tofu on the prepared baking sheet. Bake for 20 minutes, remove from the oven, flip and bake for an additional 20 minutes. (Or until tofu has an even, golden-brown hue).
For the Sesame-Citrus Sauce:
Thoroughly whisk together all sauce ingredients in a medium mixing bowl. Pour gently into serving bowl of choice.
Enjoy!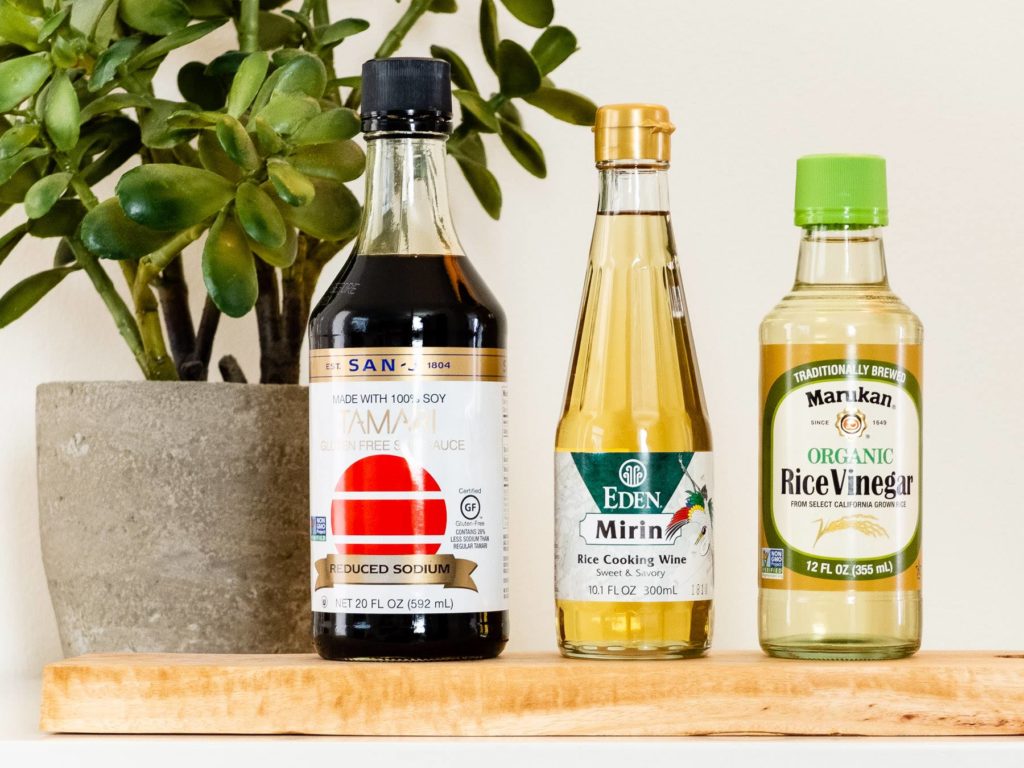 Note: The tofu recipe on its own makes for a flavorful hit of plant-based protein in a salad, sandwich or stir fry. The options are truly endless!