Presenting Matcha Dark Chocolate Rice Krispie Treats. A combination of three of my favorite things: matcha tea, dark chocolate, and vegan treats. Made with just 5 simple ingredients, these striking green-hued morsels are as delicious as they are beautiful. This recipe is vegan & gluten free.
Ingredients: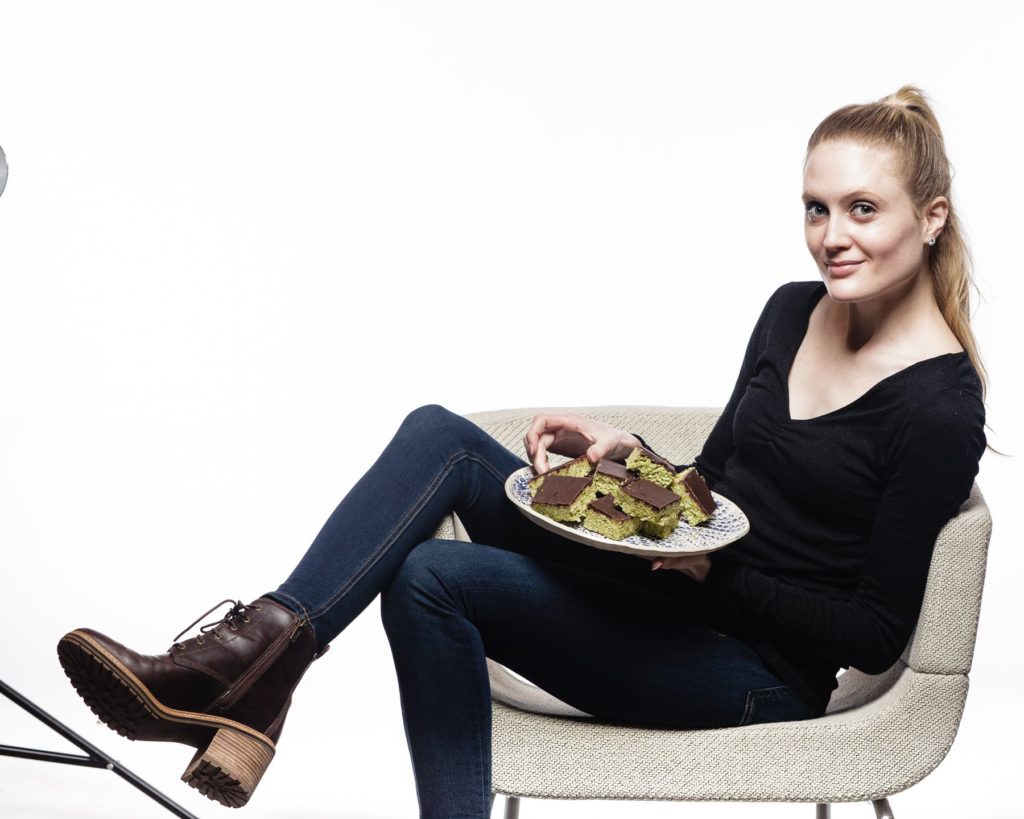 Instructions:
In a large pan, melt Earth Balance, on a medium heat.
Gently, using a spatula, fold in mini marshmallows. Mix well to combine.
Add in crispy rice cereal, plus matcha and mix until the cereal is completely coated with the marshmallow mix.
Using a spatula, add mixture to an 8 x 10" or 9 x 11″ baking pan. Press firmly using the back of a spatula to set in pan.
Cool completely. Coat with melted chocolate chips if desired.
Notes: Recipe adapted from candicekumai.com. Ceramics by Yokky Wong for Lawrence & Scott.