These 'Dreamy Peanut Butter Cookies' will satisfy even the strongest of peanut butter cravings! Not only are they melt-in-your-mouth decadent, they're also packed with healthy ingredients. Best of all, they're completely suitable for those who want a gluten-free, dairy free or refined sugar free recipe. Get ready dive into this brilliant blend of savory, salty peanut butter and sweet, toasty coconut sugar. You're going to love them!
Ingredients: 
1 1/4 cups all-purpose gluten free flour
1/2 teaspoon baking powder
1/2 teaspoon baking soda
1/2 teaspoon fine salt
8 tablespoons (1 stick) Earth Balance, at room temperature
3/4 cups smooth, unsweetened peanut butter, at room temperature
1/2 cup coconut sugar
1/2 cup maple syrup
1 large organic egg, at room temperature
1 teaspoon vanilla extract
1 cup dark chocolate chips or peanut butter chips (optional)
Directions: 
Preheat the oven to 350°
Whisk together dry ingredients in a medium bowl and set aside.
In a large bowl, blend butter, peanut butter, coconut sugar and maple syrup. Stir in vanilla and egg.
Add flour in thirds and blend until smooth.
Fold in chocolate chips or peanut butter chips if you choose.
Roll mixture into 1 1/2 inch balls and press down with the tines of a fork.
Place on a nonstick baking pan and bake for 10 minutes or until the edges are golden brown.
Cool the cookies on a rack before serving.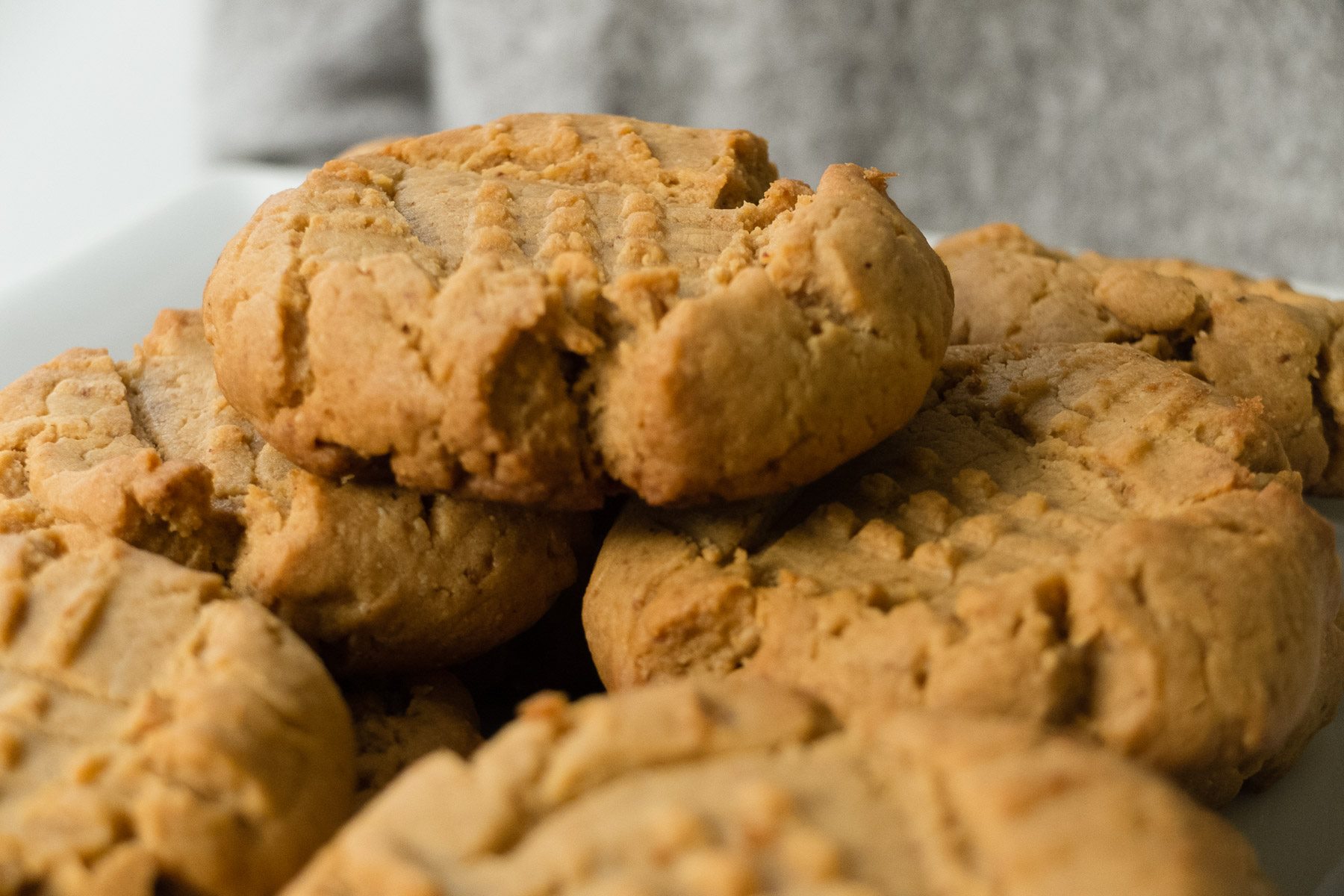 Yield: About 25-30 cookies.
Prep time: 10 minutes.
Total time: 20 minutes.
Notes/Tips:
Cookies can store in an airtight container for up to 5 days.