Sometimes (more like everyday) life calls for something sweet and what better way to fill that void than with a gorgeous loaf of banana bread? You won't believe how easy it is to throw this together and that the good-for-you ingredients it contains create a banana bread the knocks it's conventional counterpart out of the park. Instead of using processed sugar, I've replaced it with caramel-like medjool dates and a dash of maple syrup. Get ready to add this to your list of favorite recipes!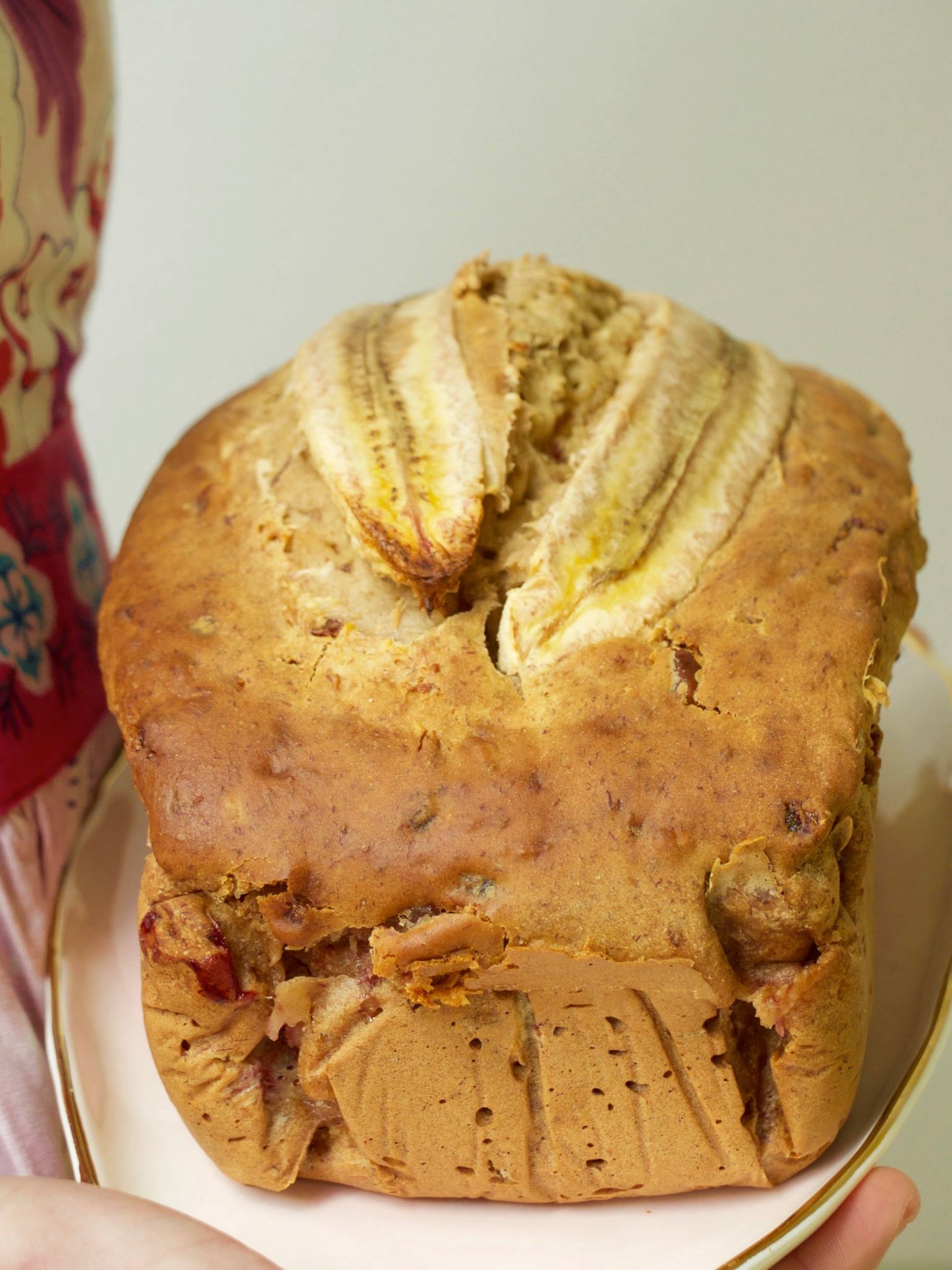 Ingredients:
1 cup dried dates (about 7 ounces), pitted
½ cup hot water
4 tablespoons (1/2 stick) Earth Balance vegan butter or unrefined coconut oil, at room temperature
2 large eggs, at room temperature
1 tablespoon pure vanilla extract
4 tablespoons pure maple syrup
1/2 cup unsweetened almond milk, heated
2 cups gluten free, all-purpose flour (whole wheat flour, spelt flour or sprouted spelt flour would be suitable as well)
½ teaspoon fine grain sea salt
1 teaspoon baking soda
1 teaspoon cinnamon
½ teaspoon aluminum-free baking powder
3 large, ripe bananas, mashed
½ cup raw walnuts or pecans, coarsely chopped (optional)
Instructions:
Preheat oven to 350 degrees. Line a 9 x 5 x 3 loaf pan with parchment paper.
Put dates in the bowl, add hot water and allow dates to soften for at least 10 minutes. (I usually get the rest of my ingredients ready while the dates are softening.)
Once softened, place dates into a mixer and mix gently until the water has incorporated with the dates. Beat dates and water until a smooth puree forms.
Add Earth Balance, maple syrup and heated almond milk to the date mixture and beat until well blended. Add the eggs, one at a time, beating well after each addition. Add the vanilla extract and mix.
In a medium bowl, combine the gluten free flour, baking soda, baking powder, cinnamon and salt. Add to the Earth Balance-date mixture and mix until combined.
Fold in the mashed bananas and walnuts.
Pour the mixture into the prepared pan and bake for 50-60 minutes or until a toothpick inserted in the center comes out barely clean. Cool in the pan for 10 minutes. Remove from the pan and cool on a rack.
Note: best if enjoyed with a steamy espresso or cup of Earl Grey. 
Helpful tools:
GreenLife ceramic, non-stick loaf pan.