These delicious (and healthy) Crispy Vegan Oatmeal Cookies are destined to disappear from the cookie jar quickly! I'm normally not a huge fan of oatmeal cookies, but the touch molasses in this recipe creates a smokey flavor that makes these absolutely irresistible. Enjoy!
Ingredients:
1 cup quick-cooking rolled oats
3/4 cup all-purpose, gluten free flour
1/3 cup coconut sugar
2 teaspoon baking powder
1 teaspoon baking soda
1/2 teaspoon cinnamon
1/4 teaspoon fine sea salt
1/3 cup maple syrup
1/2 cup safflower oil
1 teaspoon vanilla extract
1/2 teaspoon molasses
1/4 cup raisins
1/4 cup finely chopped walnuts (optional)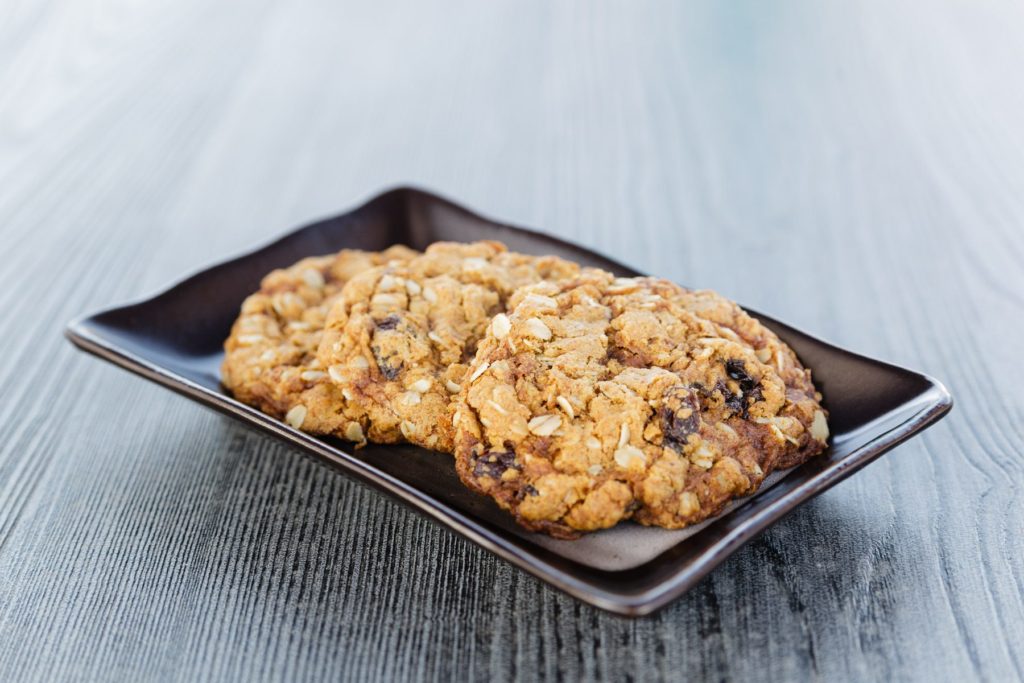 Instructions:
Preheat the oven to 350° F. Line a baking sheet with parchment paper.
Combine the oats, gluten free flour, coconut sugar, baking powder, baking soda, cinnamon and salt in a large bowl. In a separate bowl, combine the syrup, oil, vanilla extract, and molasses. Add the wet ingredients to the dry ingredients, and stir to combine. Fold in the raisins and nuts.
Using your hands, roll tablespoon-size scoops of dough into balls. Place the balls onto the prepared baking sheet and press down slightly to flatten. Bake for 8 to 12 minutes or until lightly browned. Transfer cookies to a baking rack to cool completely.
Note: You can substitute chocolate chips for the dried fruit and any kind of nuts for the walnuts.