Roasted to a crisp perfection and finished with a hit of sweet & tangy, these Roasted Brussels Sprouts with Maple Miso Dressing are destined to become a dinnertime hit.
Ingredients:
1½ pounds Brussels sprouts, ends trimmed, halved
6 tablespoons extra-virgin olive oil, divided
2 tablespoons Dijon mustard
2 tablespoons mild or sweet miso
1 tablespoon pure maple syrup
4 teaspoons apple cider vinegar
Salt & fresh ground pepper to taste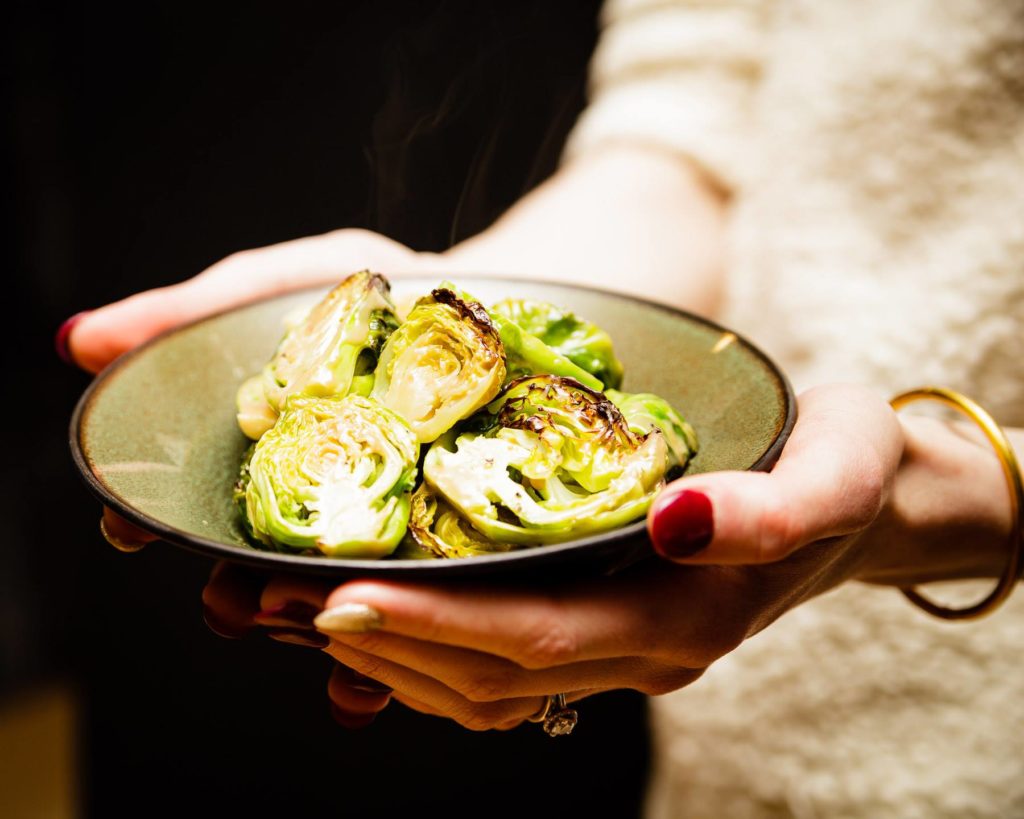 Instructions:
Preheat the oven to 425°F.
Coat Brussels sprouts with 3 tablespoons oil on a large rimmed baking sheet. Season with salt and pepper and arrange sprouts cut side down.
Roast Brussels sprouts on bottom rack, rotating sheet once, until tender and browned all over. (About 15–20 minutes.)
While Brussels are baking, whisk mustard, miso, maple syrup, and vinegar in a small bowl.
Gradually whisk in remaining 3 tablespoons oil until dressing is thick and fully blended, then whisk in 3 tablespoons water to thin. Season with salt and pepper.
Once Brussels sprouts are cool enough to touch, transfer to a platter and drizzle with miso dressing. (Note: this dressing is strong! Start by drizzling with half the dressing and add more if desired.) Enjoy!