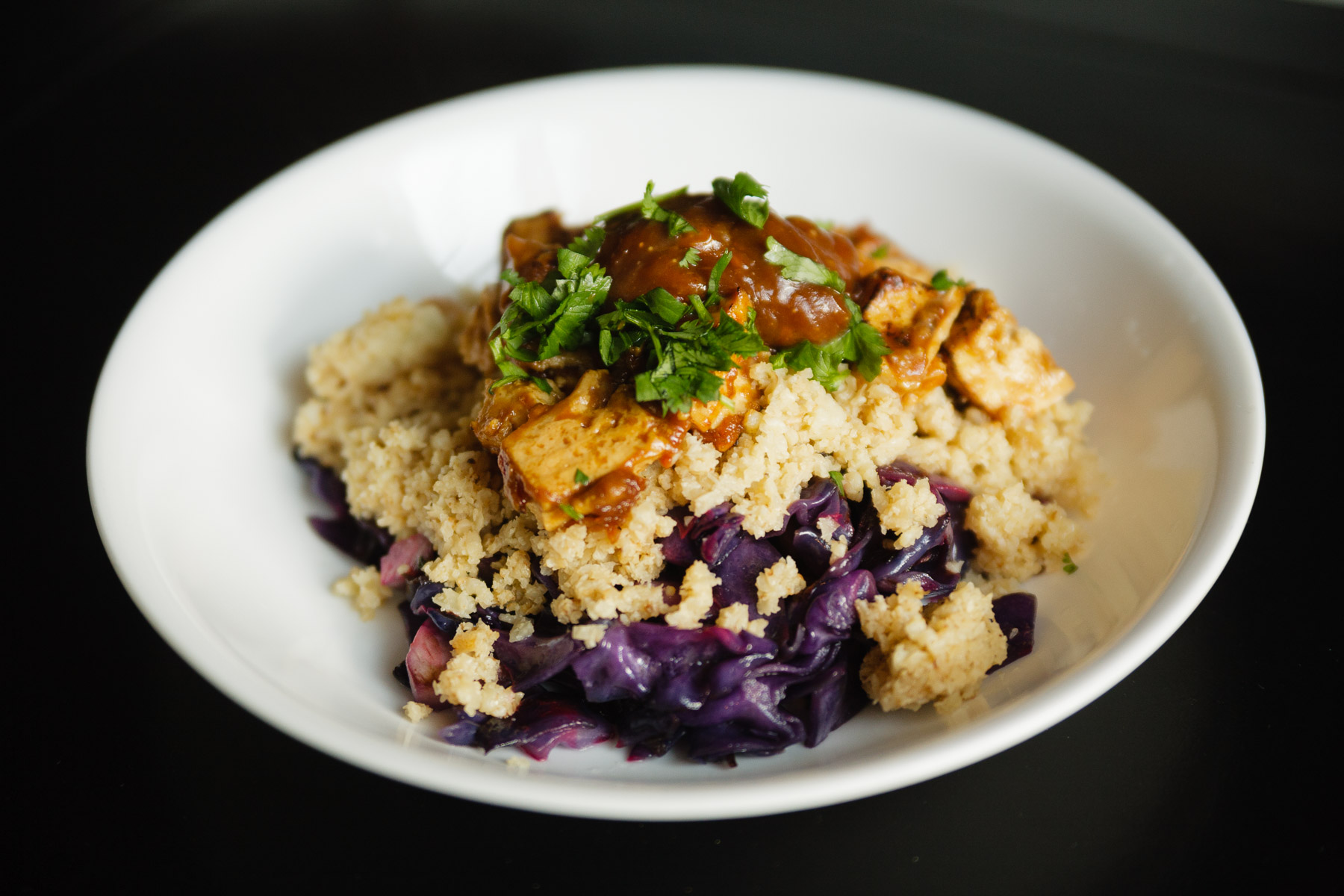 When I'm craving something comforting and indulgent, I often opt for this savory dish. The flavor profile is a beautiful balance between fresh and hearty with Thai-inspired hints of lime and coconut. I like to serve this over a bed of fresh spinach, quinoa or brown jasmine rice.
Ingredients:
1 package of organic, extra firm tofu, cubed
3/4 cup creamy peanut butter
1/4 cup rice vinegar
4 tablespoons warm water
1/3 cup low sodium tamari
1 cup coconut cream
3 tablespoons maple syrup
3 cloves of garlic
3 tablespoons chili paste
1 head purple cabbage
2 cups cremini mushrooms, sliced
1 small white onion, diced
3 cloves garlic, minced
2 tablespoons raw, unrefined coconut oil
Quinoa or brown jasmine rice
Fresh cilantro and lime for serving
Instructions:
Combine diced onions, minced garlic and coconut oil in a large wok or frying plan and sauté until golden brown.
Add chopped cabbage and sliced mushrooms to the wok and cook until all ingredients are softened and thoroughly combined.
In a high-speed blender combine peanut butter, rice vinegar, chili paste, water, tamari, maple syrup and coconut cream. Blend until ingredients are smooth and well combined.
Once the sauce is ready, add cubed tofu and peanut sauce to the rest of the ingredients. Simmer all ingredients on low for an additional 10-15 minutes before serving. Plate over brown rice or quinoa with a garnish of fresh cilantro and a squeeze of lime.
Enjoy!
Note: This recipe will store in the fridge in an air-tight container for up to 4 days.