These delicious Matcha Chocolate Chip Cookies are adapted from the new book Kinstsugi Wellness by chef and author Candice Kumai. This recipe is a healthy take on a classic treat and uniquely finished with a hint of traditional Japanese matcha.
Ingredients:
3/4 cup gluten free, all-purpose flour
1/2 teaspoon baking powder
1/4 teaspoon sea salt
3 tablespoons unrefined coconut oil, melted
1 teaspoon vanilla extract
1/3 cup coconut sugar
1 egg
1½ ripe medium bananas, mashed
1/2 cup rolled oats
1 cup semisweet chocolate chips 
1 tablespoon matcha, sifted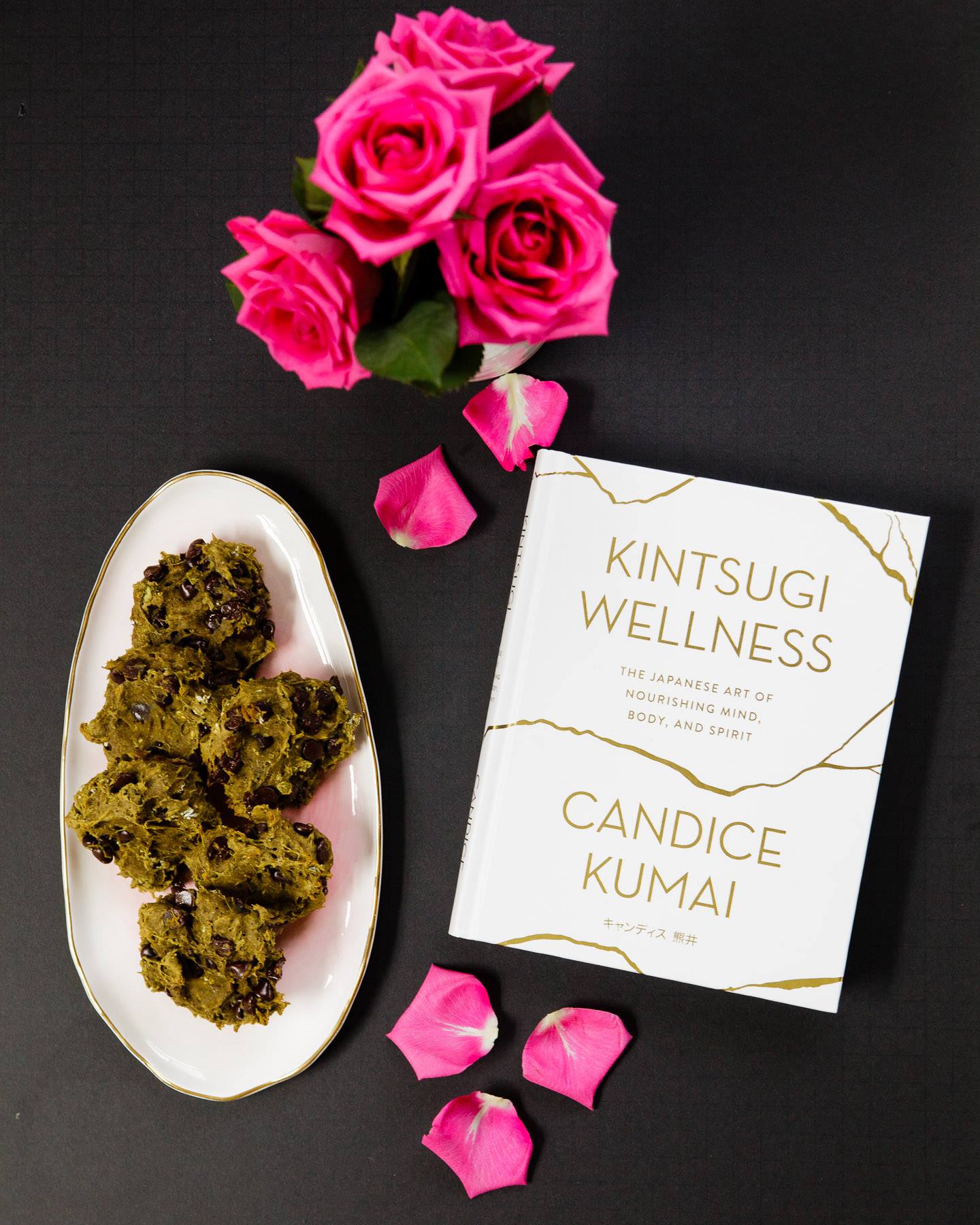 Instructions:
Preheat the oven to 325°F. Line a baking sheet with silicone baking mats (or parchment paper) and set aside.
In a medium bowl, whisk together the flour, baking powder, and salt. Set aside.
In a large bowl, combine coconut oil, vanilla and sugar. Once blended, add the egg and stir thoroughly.
Using a rubber spatula, scrape down the sides of the bowl as necessary. Add mashed banana, stirring until well incorporated.
Add dry ingredients to wet ingredients. Once dough is formed, fold in oats and chocolate chips. Sprinkle in sifted matcha powder and gently fold.
Chill dough for 15 minutes before using a tablespoon to scoop out 1½-inch balls. Place them 1-2 inches apart on prepared baking sheet, baking until lightly golden on the top (about 10-13 minutes). Cool on baking sheet for 5 minutes before transferring the cookies to a wire rack to cool completely.
Enjoy!