Breakfast. It's the most important meal of the day, but, it can also be the most challenging if you have a busy schedule. Eating a wholesome breakfast kickstarts your metabolism, digestion and provides your body with the necessary vitamins and minerals needed for optimal health! I'm sharing 5 smoothies that are packed with the nutrients necessary to start your day feeling nourished and energized. The best part? They take 5 minutes or less to prepare and pack before you head out the door.
Chocolate Peanut Butter Power Smoothie
Ingredients:
1 cup unsweetened almond milk
1/2 frozen banana
2 tablespoons creamy, natural peanut butter
1 scoop plant-based, chocolate protein powder
1½ teaspoons raw cacao
1 teaspoon chia seeds
3/4 cup ice
Kale and Almond Smoothie
Ingredients:
1 packed cup torn kale leaves (discard the thick rib in the center of the leaf)
1 cup unsweetened almond milk
1 tablespoon almond butter
1 tablespoon soaked raw almonds (see note)
1 date, pitted
Tropical Coconut Smoothie
Ingredients:
1 frozen banana
1/2 cup fresh cut pineapple
1/2 cup fresh squeezed orange juice
1/2 cup full-fat coconut milk
1 cup ice
Peachy Clean Green Smoothie
Ingredients:
1 cup unsweetened almond milk
1 cup baby spinach, tightly packed
1 cup frozen peaches
1 tablespoon chia seeds
1 teaspoon mānuka honey
Oatmeal Cookie Protein Smoothie
Ingredients:
1 cup unsweetened almond milk
1 serving plant-based vanilla protein powder 
⅓ cup rolled oats
1 tsp vanilla extract
1 tsp maple syrup
A pinch of sea salt
½ cup of ice
Instructions for all: combine all ingredients in a high speed blender and blend until smooth. Serve immediately. Refrigerate leftovers in an air-tight container and store for up to two days.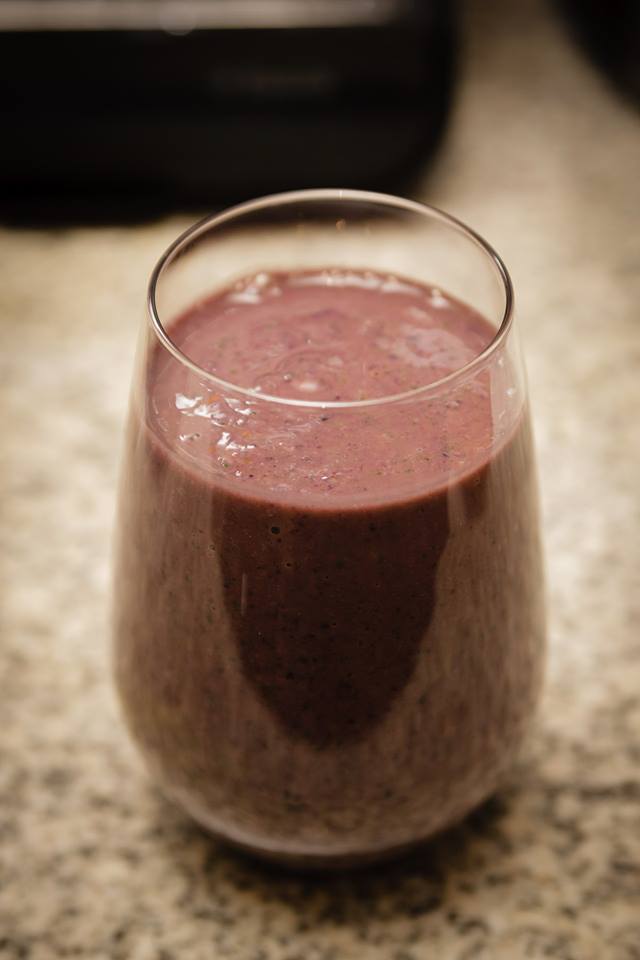 What are your favorite quick and healthy breakfast recipes? Share below in the comments!