Books
I've been a long time reader of the blog The Simply Luxurious Life where the mission statement reads, "The simply luxurious life is something I believe every one of us can attain if indeed we are seeking quality over quantity, sensibility rather than frivolity, personal style instead of trendy fashions and a truly fulfilling life instead of being led around by the nose, thereby creating a life of true contentment."
Blogger and author Shannon Ables eloquently talks about curating and elevating the everyday on her blog, podcast, and in her two books, Living the Simply Luxurious Life and Choosing the Simply Luxurious Life. If you like food, fashion, great book recommendations, and all things France, prepare to swoon.
I also recently received a copy of Nightingale by Kristin Hannah. I'm only about 40 pages in, but I'm already loving this stunning piece of historical fiction.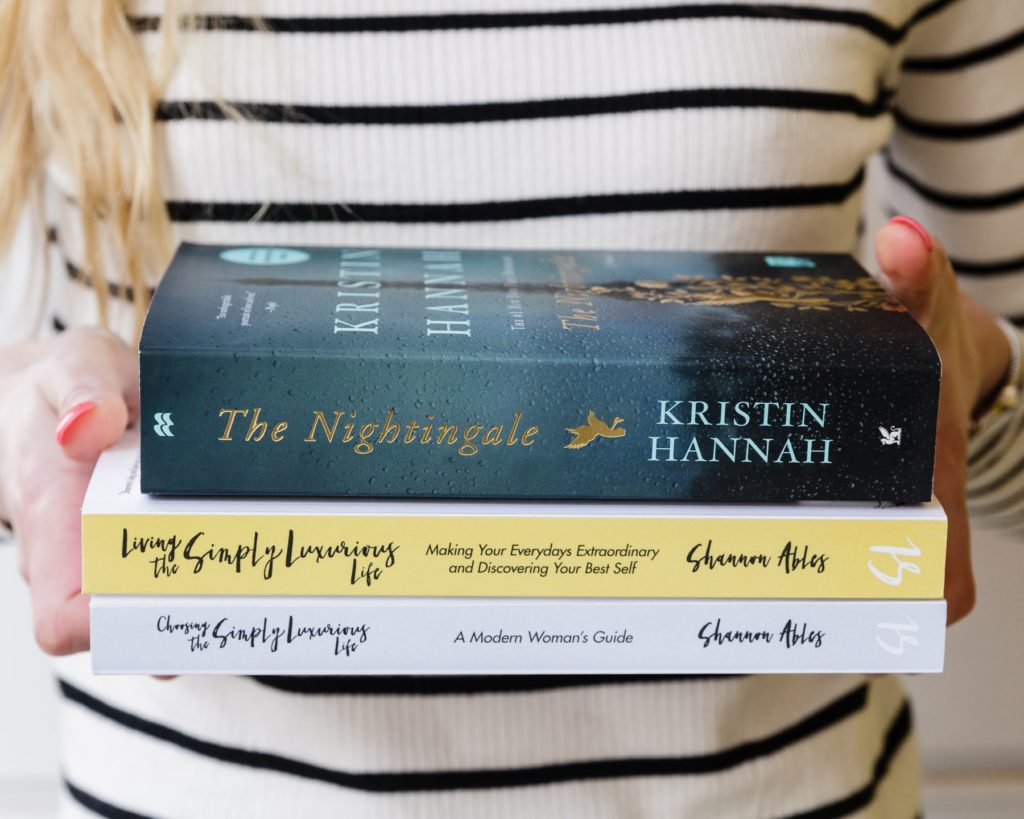 Television/Film
Academic overachievers Amy and Molly thought keeping their noses to the grindstone gave them a leg up on their high school peers. But on the eve of graduation, the best friends suddenly realize that they may have missed out on the special moments of their teenage years. Determined to make up for lost time, the girls decide to cram four years of not-to-be missed fun into one night — a chaotic adventure that no amount of book smarts could prepare them for.
Directed by Olivia Wilde and co-produced by Will Ferrell, this movie is certainly not lacking in laugh-out-loud moments.
In this revealing documentary, Taylor Swift embraces her role as a songwriter and performer — and as a woman harnessing the full power of her voice.
Intimate and intriguing, even if you aren't a fan of Swift's music, you certainly can't deny her impeccable work ethic and strategic business brain after watching the documentary.
Kitchen/Home
Tea:
Matcha Love has a divine ceremonial-grade matcha powder from Japan that makes the most sensational tea lattes. This is something I have delivered monthly as it's my go-to morning beverage.
For more information about matcha (the how, what, ect…), definitely visit chef Candice Kumai's website. She's the matcha queen.
Lawrence & Scott x Yokky Wong ceramics:
I discovered Hong Kong ceramic artist Yokky Wong's work after watching an episode of Samantha Brown's Places to Love. I was particularly moved by a series of ceramic dishes that use Yokky's grandmother's knit afghan pattern as an imprint, creating uniquely textured pieces.
As many of you know, my husband and I co-own a luxury home interiors company, Lawrence & Scott, where we strive to curate, design, and provide the best home products to our diverse clientele. After seeing these pieces on TV, I knew I needed to bring them back to our Seattle showroom. There are still a few of these stunning knitwork pieces left – check them out while we still have them!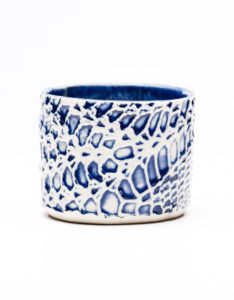 Music/Podcasts/Videos
Alexis Ffrench is a contemporary pianist and composer from the UK. He studied at The Purcell School for Young Musicians, the Royal Academy of Music and the Guildhall School of Music and Drama. His music recently caught my attention on Spotify this past week and has been on a constant loop ever since.
Articles